We're a little bit in love with the hair colour trend that is Ombre.
It might be because it's still ferociously fighting it's corner in the fashion stakes (despite some pesky critics saying it's on it's last legs), but no, no, no! It's not just that. At Hair Oasis hair salon in Essex we think it's because Ombre can be the ultimate hair colour trend for pretty much anyone!
It's the style that says it's acceptable AND fashionable to have your roots on display (now I bet that's caught your attention!) And if you want to know what the style is really about, it's this: dark roots and light ends – it's as easy as 1, 2,3 and we love it!
So, let's get things straight: two-toned and dip-dye hair styles aren't going anywhere and we're pretty sure they're about to be at the fore front of hair colour trends for Spring/Summer 2013.
Secondly, if you're not sure if the ombre trend is for you, we're convinced you'll be thinking again after reading this!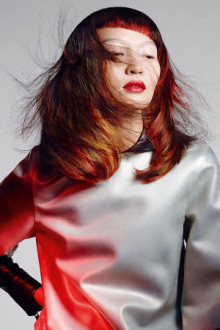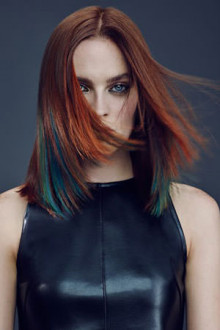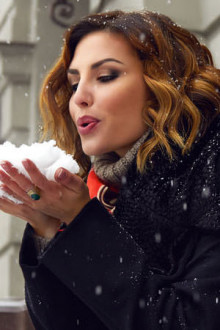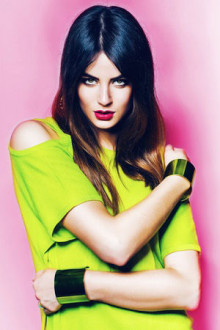 Celebrity Ombre Style
Take inspiration from none other than ombre hair royalty and feast your eyes on Caroline Flack's locks!
Caroline has shown off gorgeous ombre tresses whilst hosting "The Xtra Factor" this summer, and she doesn't look set to lose this style just yet. Good woman!
The ombre "fade out" look is the most natural style of this look. It can be achieved as easily as growing out your current colour and leaving the darker roots to show.
It's the ultimate hair style with very little work on your part! What's not to love?
Nicola Roberts
shows how well this beautiful two-toned hair trend can look both glamorous and natural at the same time.
Instead of the darker bayalage roots we're used to seeing with this look, here we're seeing Nicola's natural auburn colour at the root, with lighter blonde ends.
This is a version of the ombre style that works fabulously if you have a lighter or naturally pale complexion.
And Nicola expertly shows off how the ombre look works for the red-heads!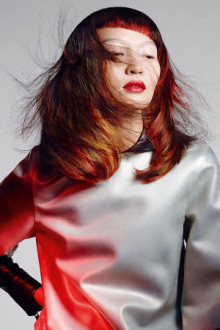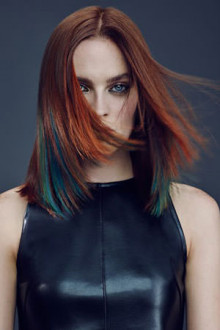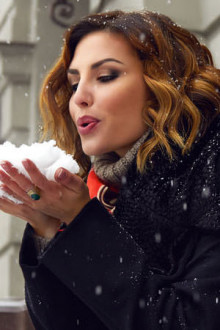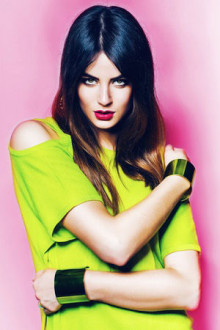 To really emphasise the striking ombre hair style, you could even dip dye your roots, just like model-turned- TV presenter, Alexa Chung.
Like Caroline Flack, Alexa has been a UK ambassador for this style for several seasons and has firmly held on to her signature style this year too.
Here we see Alexa's deep dark dip-dyed roots, which really set the tone for the ombre style.
By dying your roots, you will also highlight the contrast in the lighter and brighter tips of your hair and achieve the ultimate in ombre hair colour.
If you really want to stand out with a colour ombre style, then take inspiration from Brit Pop sensation Jessie J.
You want pink? Done! Purple? You can have it!
Choose whichever colours you like and wear the ombre style your way!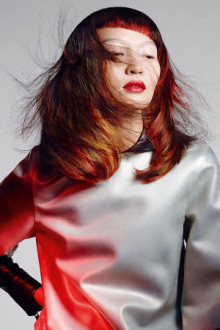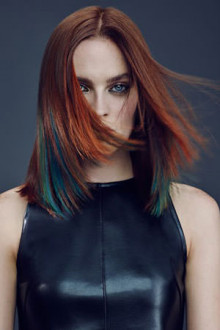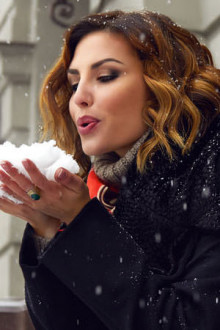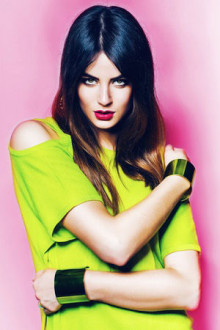 ---